Personalized Passenger Experiences with Ivee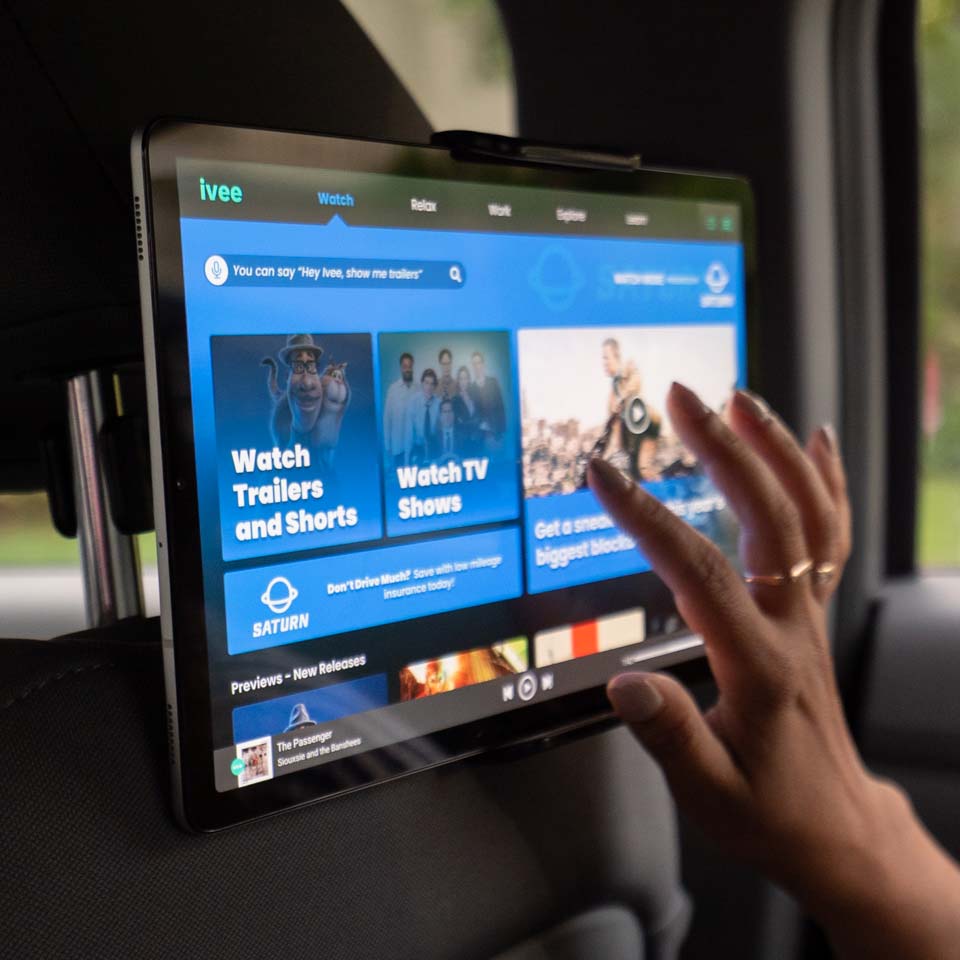 Ivee Inside
Next-generation infotainment software for next-generation vehicles.
Features:
Dynamic & contextualized user interface
Android OS and Android Auto compliant
Several human-machine interfaces, including tap, voice, and NFC
Benefits:
Personalized user experience puts passengers in control
High passenger engagement and satisfaction levels
Increased revenue and loyalty for operators
Ivee Cloud
Intelligence for the vehicle and beyond.
Features: 
Contextual Engine

Marketplace
User Profile
Benefits
Rich level of personalization for in-vehicle or out-of-vehicle experiences on any device

New monetization opportunities

Device-agnostic platform requiring no proprietary hardware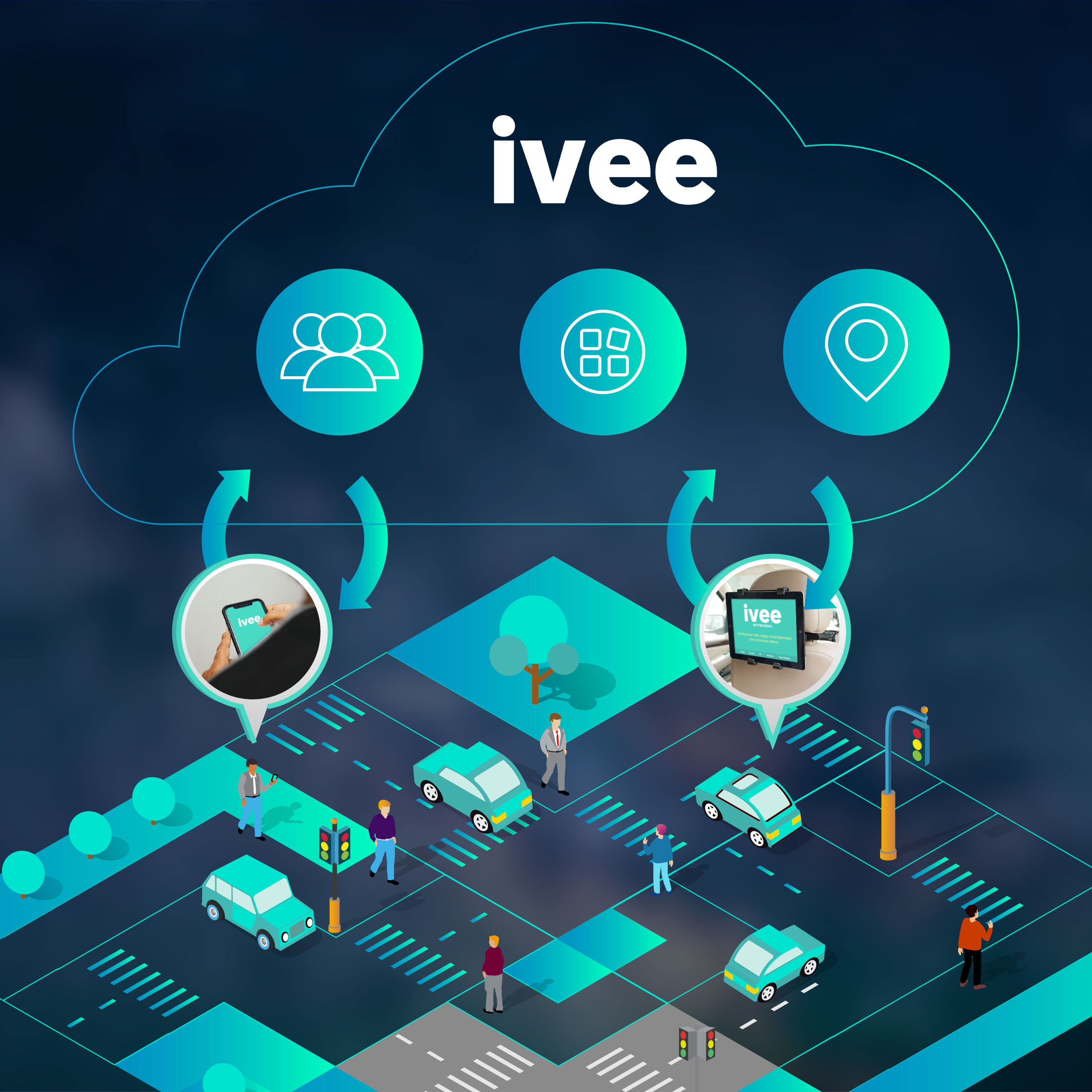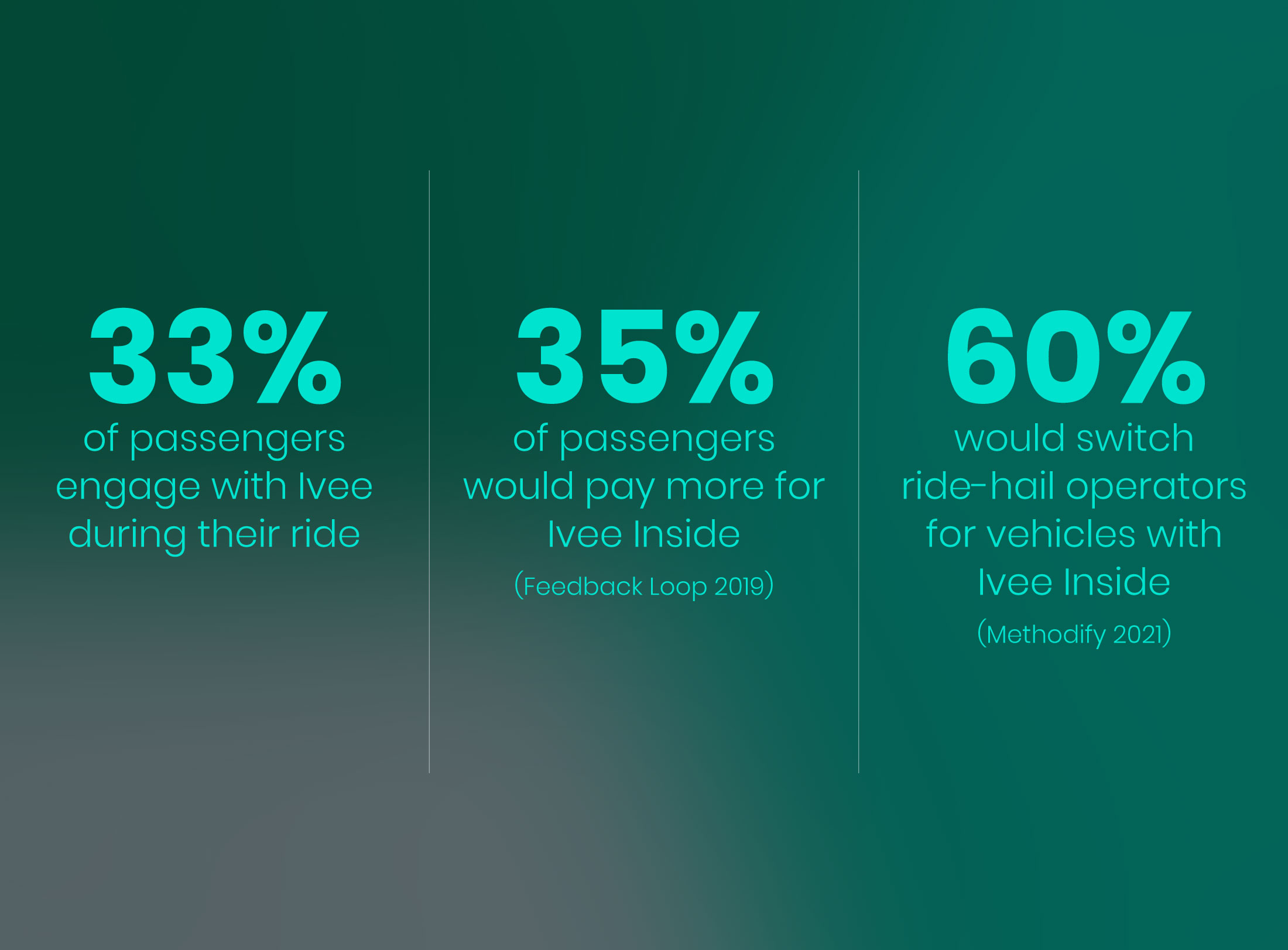 Mobility & Fleet Operators
Ivee's personalization software improves earnings & loyalty for mobility & fleet operators.
Operators can deploy Ivee as a managed service, self-service SaaS, or via our developer platform.
Vehicle Manufacturers and Suppliers
The vehicle of the future starts in the backseat.
With our partners in the automotive industry, Ivee brings tomorrow's technology and comfort features to today's passenger vehicles.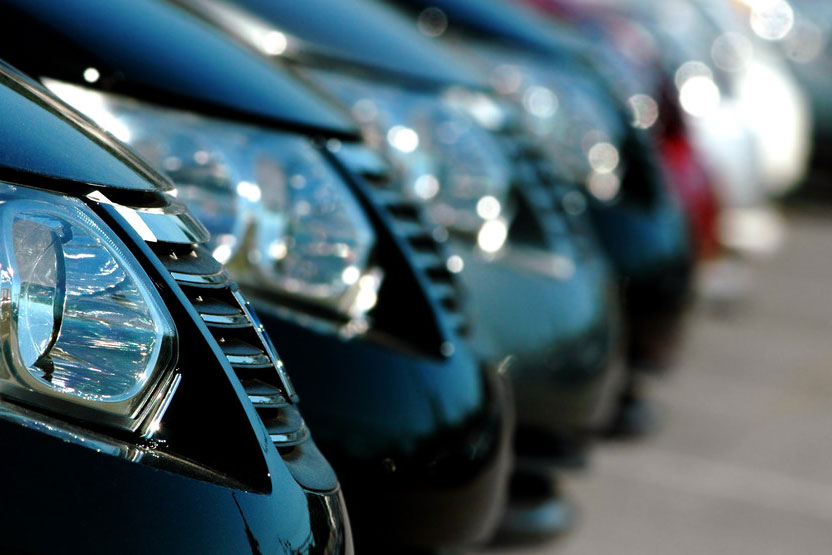 Case Study: Rides of the Future Responsive Seat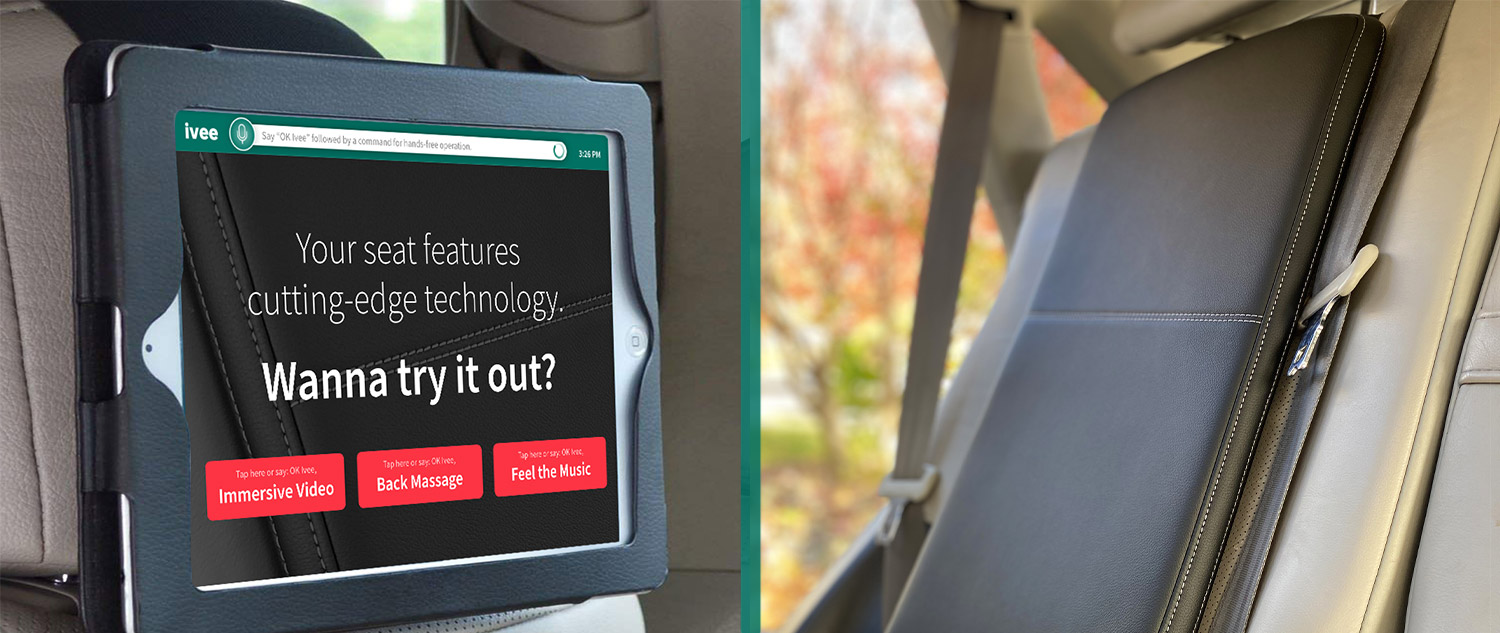 Brose Automotive, a Tier-1 Seating manufacturer, participated in Ivee's vehicle innovation program, called Rides of the Future.
Ivee deployed a Responsive Seat with vibrating elements and haptic feedback created by Brose and powered by Ivee Inside, to ride-hail drivers in Miami.
25,000+ passengers experienced Immersive Entertainment and Relaxing Rides. Satisfaction levels and willingness to pay far exceeded Ivee and Brose's expectations.
Want to help us personalize the passenger experience? Got questions about Ivee?
We'd love to hear from you.