Legendary passenger experiences,
powered by legendary brands.
We help brands build personal relationships with consumers by letting you share rides with them.
And forward-thinking brands are the right partners to help Ivee convert a regular ride into a memorable experience.
Our fleet. Your experiences.
We provide a several options to thoughtfully engage passengers.
Tech & Tools
All of our vehicles are equipped with the latest in tablet and bluetooth technology. Use one of our apps, or use a custom app, to achieve your marketing goals.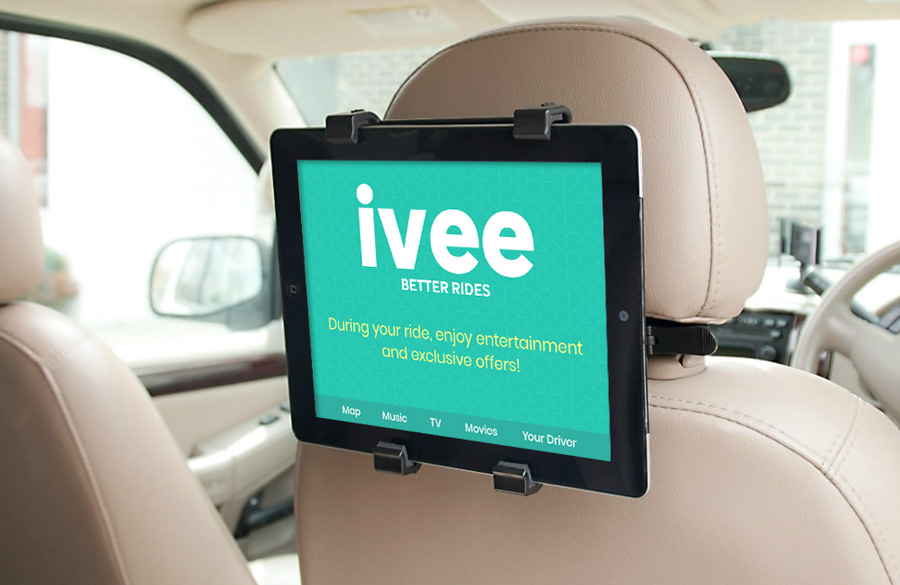 Want to turn an everyday ride into a memorable experience? 
Ivee's in-vehicle technology helps brands make meaningful connections with passengers.   Let us know your brand or campaign's objectives and we'll show you how we can help.